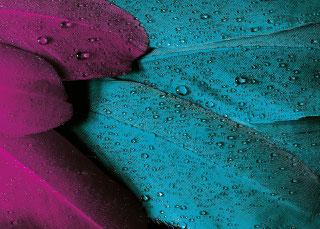 The potential to find and connect to Source is readily available to us in every waking moment of our life. This potential can become our future; all that's required is that we exercise our willpower to create a life based in truth. With the current state of humanity and the world, we have a long way to go in terms of our development and the future of our planet. However, the awakening of a single human being has the potential to create a significant ripple effect on that person's family, friends, community, and planet. A drop of water joins other drops to create an ocean. In there lies your power as an individual to lead a life of truth and alignment. Instead of riding as a passenger in the car of life, you become the driver once you awaken to your soul's most pressing needs.
Time after time, humanity has been divided in the name of religion. Stereotypes have created an us-and-them mentality, throwing flames of hatred and rage across the planet. The division has brought us further from the path that leads to the truth. We have shifted our modern lives into a space where we practice religion or spirituality behind closed doors, then put on a mask and go to work, pretending to be confident and whole humans. Meanwhile, on the inside, our hearts are breaking into pieces from the pain of loneliness. Our souls suffer for not recognizing what's missing in our lives.
What if the veil is lifted? What if we all, across all religions, colors, and backgrounds, acknowledge the oneness of our Creator? How will our lives be different? How will the planet look? How will such alignment affect the way we interact with each other? How will we as individuals behave in the world? How will our communities be transformed by the feeling of unity? How will our collective well-being change when we recognize that when one of us is hurt, all of us are hurt, and when we deliberately bring harm to someone, we bring it to ourselves?
Humans in particular exemplify the polarity of creation. We are conflicted in our being; we move between states of alignment and misalignment to the universal truths. God could have created conforming and aligned humans. We could have been given the path to the truth and thus not be lost. We are not angels; instead, we are created with the intention and the blueprint as well as the potential to find the truth for ourselves. We are honored with the gift of choice, and that is a great distinction given to us by the Divine.
 I invite you to look within and empower yourself by accepting the privilege of choosing your path. Your life is a precious gift that should not be wasted in blindness. Our responsibility to find the truth will stare us in the face when we are at the end of our lives. Living a life in fullness is the best gift you could give to yourself and those around you. Let this be your time to wake up and create a magnificent ripple that touches your life and every other life on the planet. Every human's life counts. Every contemplation, every word of truth you say, and every action in service of others counts.
When the time comes to meet your Creator, you see clearly. Nothing is said. Nothing is out of alignment. Nothing is out of order. Falsehood ceases to exist. Your body speaks of its experience in the physical realm. Your soul dances in joy, as the time has come. Eternal life is your new reality.
While modern life distracts us from these truths and persuades us to think differently, the key is to allow the soul to take its natural course and awaken. When that happens, the soul finds, knows, aligns with, and surrenders to the Divine. Living in Divine presence is your portal to everlasting contentment and joy. The question is, will you lift the veil and step through the door?
 Would you like to join our community? Sign up today to get your free copy of Living a Happiness-Prone Life e-book, a valuable resources that teaches you what it takes to be truly happy in life. Use the form on the right sidebar to enter your name and email address.  
Related Links: About Me | About The Book
With Love,