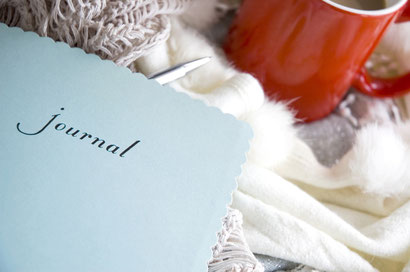 Dear Beautiful Souls, 
Welcome to my blog. In this world we live in, there are many paradoxes present in our reality that may or may not show us the path towards the truth. The one single consistent place you can look for it is inside of yourself. Each human is equipped with a spiritual GPS that allows us to navigate life in order to find meaning and purpose. At a time like this, when disconnection is apparent on the individual and collective level, we are hungry for true and authentic human awakening. In fact our very own survival depends on it if we are to leave a better future for ourselves and our children. 
In my own spiritual journey, I have learned to recognize when disconnection is present in my life. There will be times when you are not sure whether you are aligned or not. I've been there personally, and to me it felt like spiritual numbness, a place that didn't quite feel right. For example, you might not feel like praying, or you might want to hide in a cave, feeling isolated from within. In states of disconnection, you may experience one or more of the following:  
You feel disconnected from inside yourself and have a hard time relating to others or the natural world.

You feel a deep sense of anxiety and unease that you cannot explain.

You feel abandoned somehow and unsupported in life.

You have a hidden sense of anger and rage that may be accompanied by despair and hopelessness.

You are in your head a lot and find it difficult to access emotions in your body and heart.

Your mental state is dominated by negative commentary and thoughts that cloud your judgment.  

Your life is moving in a direction that seems scary or out of control, and you feel helpless.

It is hard for you to access your intuition.

You seem to forget your prayers or hurry through them without feeling them in your heart.
Here's my invitation to you: I am dedicating this space for spiritual learning, the type that comes from you and not from others. I will share insights, ahas, stories and most importantly exercises to help you tap into the truth for yourself. I'd like to invite you to participate in this space on the hope to making it a live community for the active spiritual seekers. The more we wake up to the truths around us, the more our lives begin to harmonize and align to universal truths. My main vision and mission here is to help awaken the self's ability to live in peace and harmony by embracing the universal truths that make this world thrive. 
Action Item: reflection is a valuable tool on your spiritual journey. Buy a dedicated journal just for your insights, ahas, learning and reflection. Let this journal be the witness to your growth and dedication to living a good life. 
Reflection Question: on a scale of 0-10 where 0 you feel complete spiritual numbness and 10 you feel 100% spiritually aligned and content. Where do you fall on the spectrum? Let this be the first answer you jot down on your journal to measure your progress. When you do you are going to take the first step in your spiritual education and evolution. 
Discussion Question: share in the comments below common symptoms you know of that represent spiritual misalignment and or numbness. 
Would you like to join our community? Sign up today to get your free copy of Living a Happiness-Prone Life e-book, a valuable resources that teaches you what it takes to be truly happy in life. Use the form on the right sidebar to enter your name and email address. 
Related Links: About Me | My Philosophy 
With love,