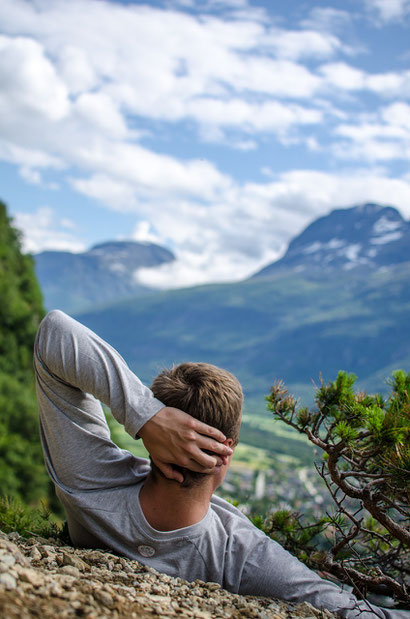 Dear Beautiful Souls, 
 Many of us have fond memories of summer as a time of freedom, joy, and exploration. We remember spending long days outdoors, soaking in the warm sunshine and playing with our friends late into the evening. For children, summer represents an idyllic break from the classroom routine. It's a time of renewal. When school begins again in the fall, there is a sense of a fresh start. 
When we reach adulthood, summertime may take on a different feel. We may find it stressful to juggle the children's summer camps and programs, as they (and we) adjust to one new routine after another. Vacations may bring some strain of their own, when the stress of travel makes family members irritable with one another. Summer asks a certain flexibility of us, and we may find it a relief to go back to our usual routines. 
It doesn't have to be this way. I invite you to reclaim summer as a time for relaxation and renewal, a time of expansiveness and possibility. Today marks the beginning of a series of blog posts about creating true happiness. Over the summer months, I'll guide you in a journey of cultivating deep and lasting well-being. You'll feel a childlike sense of wonder. Your own state of being ripples outward and touches those around you, so by nourishing yourself, you'll also be sparking joy in those around you. 
We can achieve true happiness and well-being only when we attend to the three primary needs of the soul: 

1. To find and connect to Source.  
This takes place in four distinct phases: The soul longs to find and connect to Source. Then it wants to know Source, to align to Source, and finally to surrender to Source. Surrender is not a strategy that we are forced to exercise at times of crisis; rather, it is a daily practice that comes from the deep understanding that develops as the soul goes through its spiritual journey. The spiritual path of the soul is the topic of my book, The Art of Surrender. 

2. To find its own unique ways of being in the world. 
The soul seeks situations and experiences in which it is being its fullest self. It also seeks to release old ways of looking at the world. Ways of being, for the soul, include the experience of positive emotions and frequencies such as love, joy, freedom, compassion, truth, beauty, serenity, peace, and trust. Each soul comes with a unique signature blend of these states, which define its distinct essence, and so it thrives in this life as it seeks these states.   

3. To find ways of expressing itself and its beauty in the world. 
Every soul comes with a figurative fingerprint, a blend of God-given gifts and talents. The soul seeks ways to express this uniqueness. We are most in touch with our unique and innate gifts in childhood. What were some of your childhood dreams? Perhaps you had some favorite activities or realms of imagination. These can be understood as early manifestations of your gifts. Ways of expression can vary, from speaking your truth about a certain situation to finding the courage to stand up for yourself to finding a hobby that makes you feel expansive.  
We take the first step in meeting the soul's needs by creating practices to nurture ourselves on the physical, emotional, mental, social, and spiritual levels. Your soul can shine fully only through a body that is nourished by authentic foods and beverages, sunshine, and time outdoors. We create emotional resilience as we strengthen our self-awareness and grow stronger from the inside, developing greater compassion toward ourselves and others and treating challenges as opportunities to create a different reality.  
The brain and mind are nourished when we engage in the delightful process of inquiry into the nature of the universe and the Divine. By focusing on our relationships with friends and family, we gain a sense of support during tough times and discover opportunities to exchange love with others as we express our unique ways of being in the world. And finally, we nourish ourselves spiritually by cultivating the daily practices that support us in hearing and voicing the truth of all there is. We expand into the natural state of joy. 
Remember that these nourishment are not optional acts of self-love; in fact, they are the building blocks of a well-lived and balanced life. They give you the resilience and strength to meet the needs of your soul, go after your dreams, and fulfill your purpose. Once your soul's needs are met, it can freely give its fruits, nurturing the world in return. 
I'll write more about each of these topics in a future blog post. I invite you to join me on a summer journey of exploration and renewal! 
Action Item: To begin, think about what summer means to you. What are your goals for this time? What elements of your well-being do you intend to focus on? For instance, if you'd like to nourish your physical well-being, you could plan to spend more time outdoors. Share your goals in the comments below.
Would you like to join our community? Sign up today to get your free copy of Living a Happiness Prone Life e-book, a valuable resources that teaches you what it takes to be truly happy in life. Use the form on the right sidebar to enter your name and email address. 
Related Links: About Me | About The Book
With love,